Sunday 8.8.10 The breedergroup-winner;´Kinglords:kasvattajaluokka voittaja sunnuntaina:Kinglords Mr Magnus,Mr Ivanhoe,MissThelma,Mr Shogun
 The Friday 06.082010The judge Dr.MassimoInzoli from Italy :Tässä ROP-BOB,CACIB KINGLORDS MR MAGNUS oikealla,right in the photo ja VSP-BOS  Rekileijonan Baros AnnaKuveja näyttelyistä,Photos from the shows.Ja kuuma oli :30 celsiuksen pintaan hikoilttin joka päivä urheasti.Kyllä koiraihmiset ovat sitkeätä kansaa,täytyy todeta, ei ne vähästä pyörtyile.
.
Kasvattajaryhmä,kp,1 KINGLORDS:Mr Magnus,Mr Ramses,Mr Shogun ja MissThelma.
Yvonnelle lämmin kiitos hienosta esityksestä ryhmissämme!
KinglordsMr Magnus poseeraa Sepin kanssa
Väliaika kuvaa:Me ollaan niinkuin veljeksiä : niin sulassa sovussa telttaelämää viettämässä:Kinglords Mr Ramses ja Kinglords Mr Sonnet,Mr Ramses pe 6.8.EH jun 2. 
 Kinglords Mr Shogun  CERT-CAC, PU3,FIN MVA,FIN CH
Kinglords Mr Shogunin valiokuva ,ei otettu näyttelyissä,jossa "uimapuvussa".FIN CHAMPION FOTO,he became Champion in06.08.2010
The judgement of Kinglords Mr Shogun ,Knut-Sigurd Willberg,Norway:  "Lovely dog, high class.Beautiful outline ,stands and  moves to perfection, want to be proud of."
Saturday 07.08.2010 the judge Mr Willberg from Norway
ROP-BOB,CACIB KInglords MrShogun  ( oikealla-right)-     and   VSP-BOS-CACIB-CAC KIpazin Kiss of Nobel(vasemmalla-left)
KinglordsMissThelma
Kinglords Miss Thelma, EXC,V-CERT-R-CAC- V-R-CACIB,PN2
PentuROp-Puppy-BOB KinglordsMr Sonnet
Sunday 08.08.2010 the JudgeAlainPecoult  from France
ROP-BOB -CACIBPinbiittanKuunhohde,(left-vasemmalla)    and VSP-BOS -CERT-CAC- CACIB Kinglords Miss Thelma,(right-oikealla)
Kinglords Miss Thelma,EXC-ERI.avoimenlk1-CERT-CAC-CACIB-Paras narttu-  VSP-BOS
Jani ja KInglords Mr Ramses,Very good-EH.jun4
Kinglords Mr Ivanhoe, ERi-EXC-val4
Kasvattajaluokka Kinglords ,1,kp su 08.08.2010: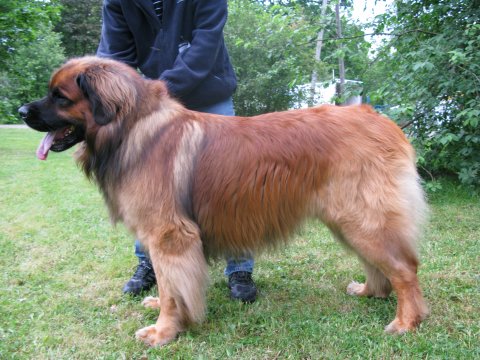 ROP-BOB KinglordsMr Maffino Nokian näyttelyissä 07.08.2010, (kuva ei näyttelyistä otettu),Onnittelut Leila ja Matti!Ja kiitos esittäjälle(Minna)