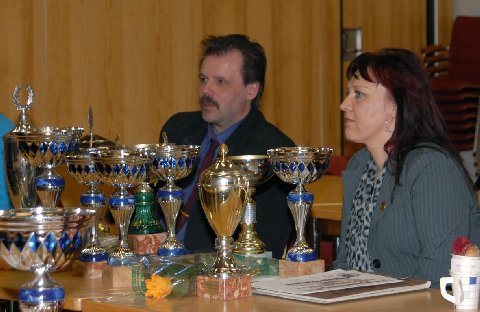 So serious...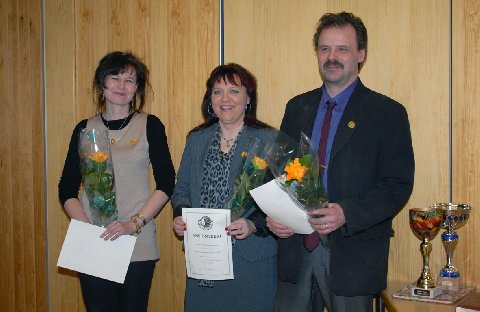 Anna-Maija Melkas(the medal from the valuable breedingcommitteework),Marita Laine-Aro,Seppo Aro are so smiling of their got recognitions!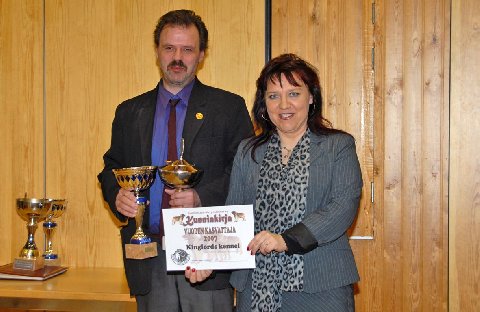 ,Marita LAine-Aro and Seppo Aro are happy of their got gratitudes of LeonbergerClub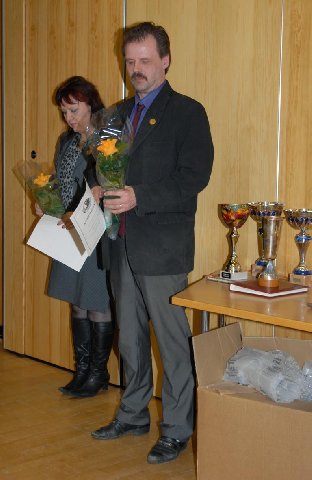 Seppo and Marita have got their roses and medals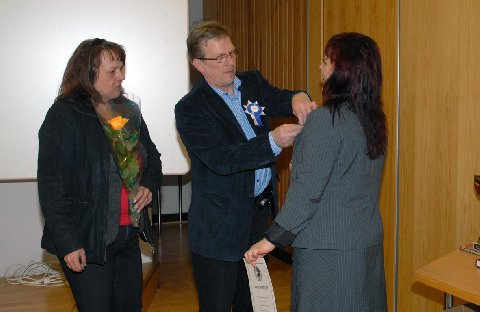 Tässä Minna ja Olli kukittelevat ja ansiomitalia laitetaan rinnuksiin. The medal is putting of our president Olli to Marita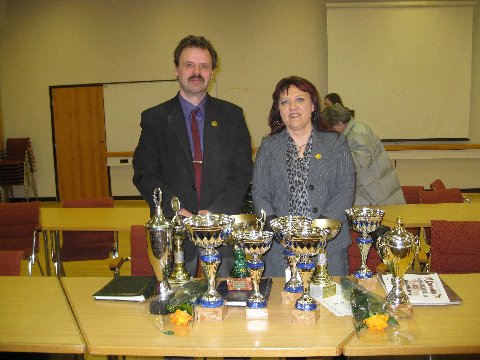 Seppo and Marita from Kinglords thanks of our leonberger-club of your admitted medals of honor from our maked work because of our loved breed leonberger,We have only maked our best!Here are also trophies of last year show results.BEST BREEDER,BEST LEONBERGER TOP-1 KinglordsMr Magnus,BEST BREEDING DOG KInglords Miss HOneyBee etc.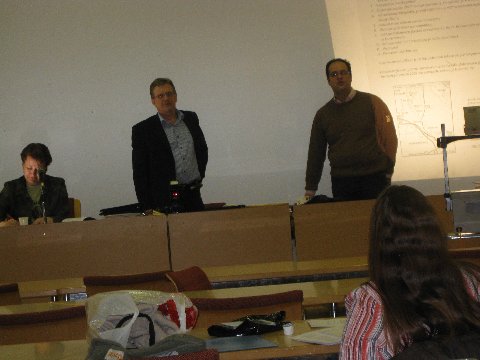 Vanha ja uusi puh.johtaja eli vas.Olli Kokkonen ja oik.Kaj Lindsted. eli Kiitos,Olli  10 vuodesta ja Onnea ,Kaj!
Thank you,Olli of 10 years and wellcome,Kaj to continue!
Sihteerinä Sari Virta vas.