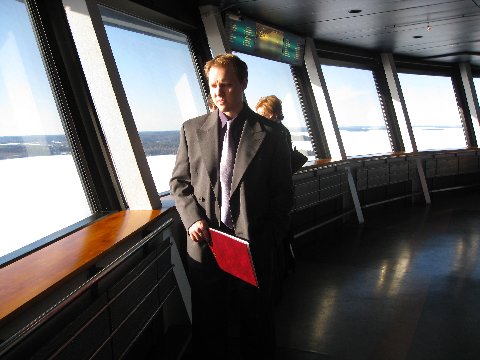 Perheen piirissä vielä nautittiin illallinen yhdessä Näsinneulan korkeuksissa,jossa meidän tunnelmat olivatkin tänään.Kiitos,Mikko, että saimme jakaa kanssasi tämän hienon juhlapäiväsi!T Äiti ja Isä,
Thank you,Mikko,our son,that we got to share this your fine celebration-day,with you,You are now reached your ideal professionDiplomEngineer,we wish  and believe you are happy of that!Mother-Marita and Father-Seppo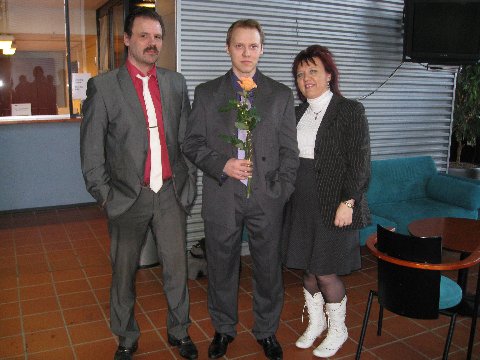 Ja Kyllä isä-Seppo ja äiti Marita olivat onnellisia poikansa puolesta ihmetellen kuinka meistä kahdesta on voinut tulla noin mahtava jälkeläinen, "aika hyvä periytys"toteamus on paikallaan.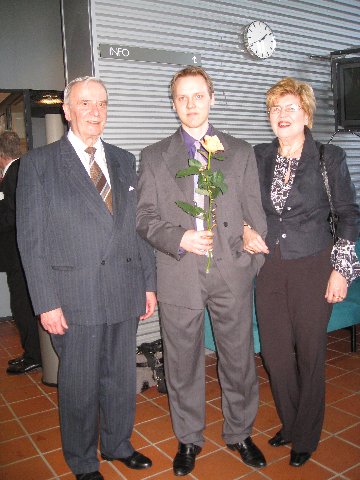 IsovanhemmatErkki jaLiisa iloitsevat Mikon kanssa täydellä sydämellä, vaari-Erkin silmät kostuivat jos jonkun kerran juhlan aikana.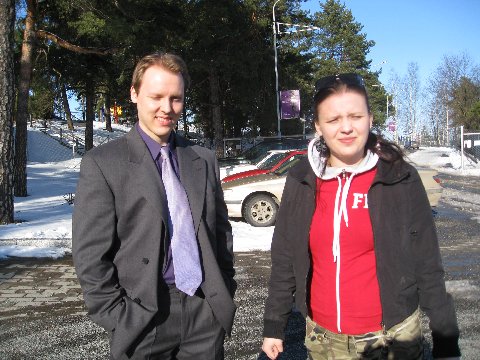 Sisar Marjukkakin saapui Näsinneulaan onnittelemaan veljeään kiireiltään.Maikku on sellainen menevä nuori nainen.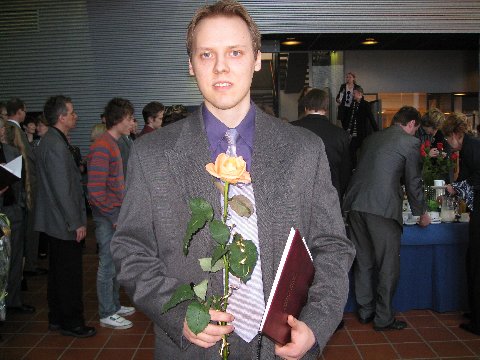 Sitten kainalossa paperit ja luvat eli alkaa ne oikeat työt.Takana Seppo kahvittelemassa poikansa kunniaksi!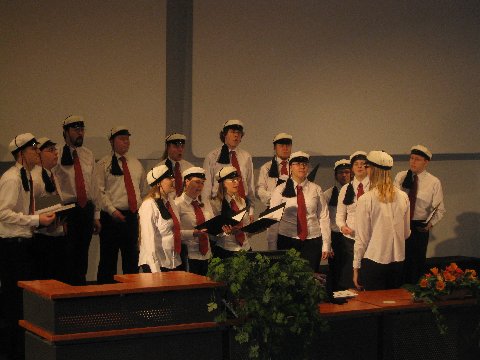 Teekkareidenlaulukuoro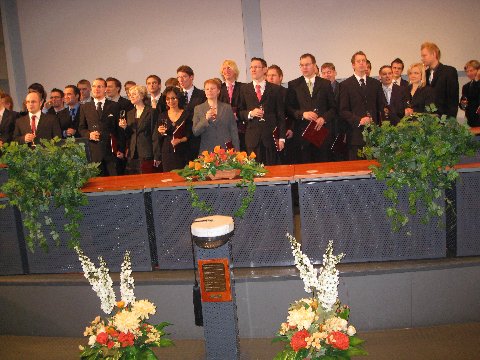 Di:t skoolaa!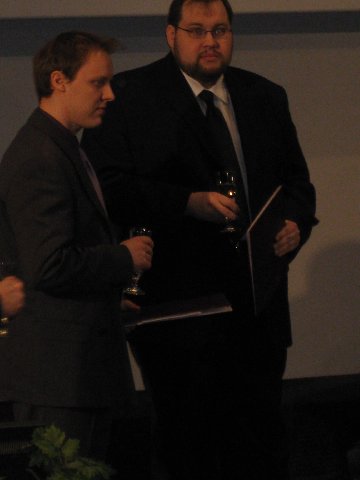 Sampanjalasin kohotuksen aika!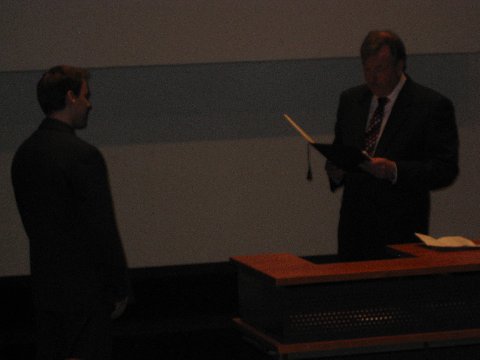 Rehtori pitää puheen Mikolle luovuttaessaan stipendin  hänen ansioituneesta diplomityö-kirjasta Jäähdytystekniikka.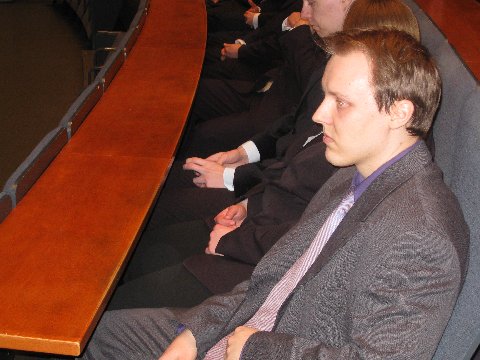 Tässä odotellaan levollisen jännittyneinä : pitkän vuosien aherruksen jälkeen odottaa palkinto...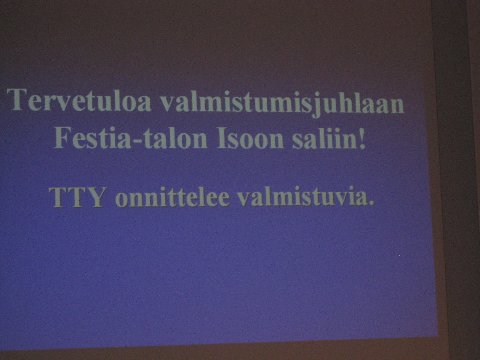 Kiitos,kyllä tullaan,Onni on juuri nyt ja joskus vain silmänräpäyksen ajan, ei eilen eikä huomenna, olivat rehtorin avaussanat.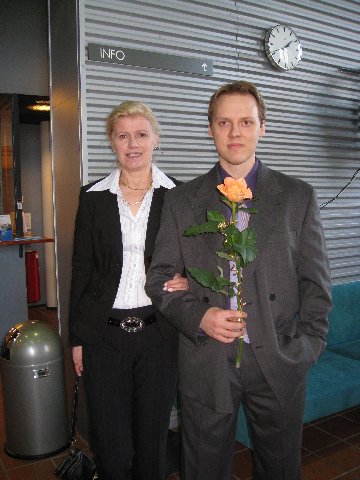 Mikko ja Seppo-isän sisar Leena Mikon kanssa iloitsemassa sankarin kanssa.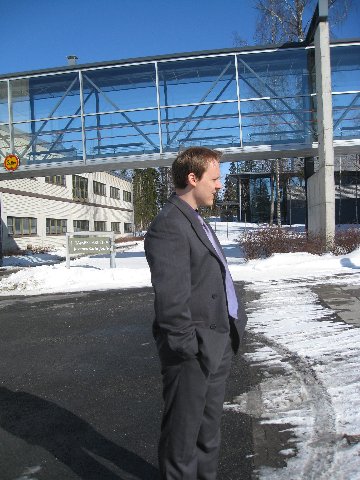 Mikko kaihoisana TTY:n pihassa,niin se teekkaarina olo on päättynyt ja suuri vastuu professionissa painaa...